Welcome to the Stinger Fiberglass/American Sports Car website, home of the most extensive catalog and online selection of aftermarket, fiberglass parts for Chevy, Dodge, Ford, Oldsmobile, Plymouth, Pontiac and Trucks.  We carry an vast line of hoods, bumpers, fenders, scoops and much more to help get your project off the ground.
Whether you are restoring a classic muscle car, racing, or customizing your new ride,  We ARE the place to shop for your Custom Fiberglass Aftermarket Parts. We offer quality light weight fiberglass that is made by hand right here in the USA!
So remember when it comes to rebuilding or maintaining your car or truck, we are here to help!.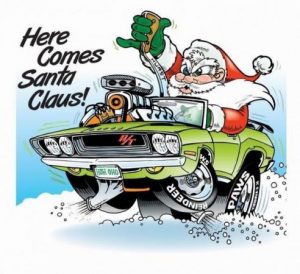 We hope Santa brings you all the car goodies on your list! Let AAR help you get exactly what you want…visit our site here at AmericanSportsCar.com or our sister site at AARQualityFiberglass.com.
Please Note: Our office will be closed beginning Monday, December 18, 2017, and we will reopen on Tuesday, January 2, 2018, to allow our employees the oppoturnity to celebrate this holiday season with their family and friends. You can order online and we will happily process it as soon as we return.
Everyone here at Stinger Fiberglass would like to thank all of our valued customers for their continued support over the years. It's been our pleasure in providing parts for your classic car restorations. We are excited to see what the new year has in store for us. Please stay posted to the website as we have exciting things happening in the future.
Merry Christmas and Happy New Year from all of us at Stinger Fiberglass.