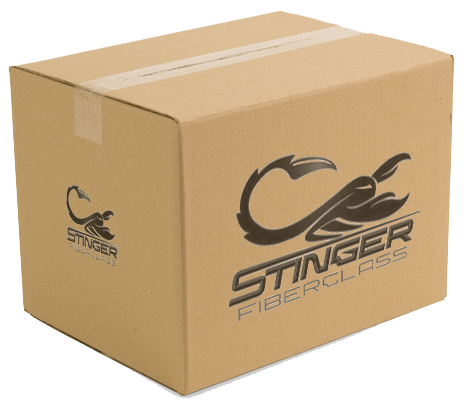 YES! WE ARE OPEN, MANUFACTURING AND SHIPPING!
Timeline Of Your Product Update: Now is the perfect time to work on your car projects. Stinger Fiberglass has remained open despite the obstacles we face daily and is ready to help! Our fiberglass industry is experiencing material shortages, increased cost of materials, manpower shortages and more. Items are listed as 'In Stock" because we work every day to make you; our customer, your products. We are manufacturing as fast as possible; making each part by hand when the order is placed. No machines here! Just skilled craftsmen and women with lots of years of experience. Orders are manufactured in date order. We are working closely with our shipping companies to get your parts to you as quickly as possible. Thank you for confidence, trust, and patience with Stinger Fiberglass to help with your projects. Shop our other websites online here:
Shop online at : www.AARQUALITYFIBERGLASS.COM or https://www.STINGERCORVETTE.COM
NOTE: New office only hours are Monday-Wednesday 9am-5pm, closed Thursday-Sunday;
Deliveries M-Th 8am-4pm
---
Welcome to the Stinger Fiberglass/American Sports Car website, home of the most extensive catalog and online selection of aftermarket, fiberglass parts for Chevy, Dodge, Ford, Oldsmobile, Plymouth, Pontiac and Trucks. We carry an vast line of hoods, bumpers, fenders, scoops and much more to help get your project off the ground.
Whether you are restoring a classic muscle car, racing, or customizing your new ride, We ARE the place to shop for your Custom Fiberglass Aftermarket Parts. We offer quality light weight fiberglass that is made by hand right here in the USA!
So remember when it comes to rebuilding or maintaining your car or truck, we are here to help!
---
ALL OUR PARTS ARE MADE IN THE USA!
Honestly, you can't ask for more for than a quality, hand built, American made part.
All of our parts are proudly manufactured in the USA! WE BUILD EVERYTHING WE SELL AND SELL EVERYTHING WE BUILD! HERE, MADE IN AMERICA means something.